The Courthouse has artwork on display from murals commissioned during the opening of the building to our current featured artist displays!
Check back periodically to see current art work that is on display.
Currently on Display
---
NELLIE LOU SLAGLE
IMPACT PAINTINGS
Nellie Lou Slagle's artistic career as a painter, weaver and teacher began after her graduation from Sarah Lawrence College. She has worked with a variety of media through her career, including oil, oil pastel, acrylic, collage, encaustic, fiber, clay and paper. Ms. Slagle lives and works in the Lawrenceville neighborhood of Pittsburgh and in West Palm Beach, Florida. She is represented by Michael Hertrich Art and Frame, Pittsburgh.
This exhibition is a compilation of works of art created both in Florida and in Pittsburgh in 2016-2017. During that time my art was influenced both by my sense of place and by a series of events that weighed heavily on me. Some events I participated in and some I imagined but all had an impact on my artistic life.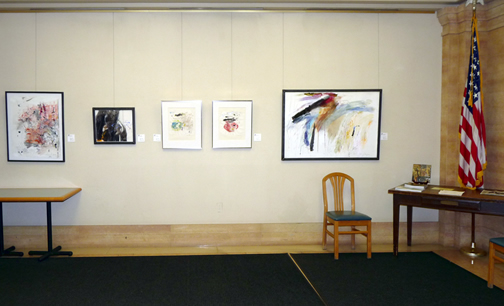 In the summer of ,2016, I moved from the house I had lived in for most of my adult life to an apartment in another part of the city - For me a momentous change. Thankfully I had the anchor of Florida lo keep me balanced. The ocean was still there for me. The impact of its noise, its terrifying beauty and ever changing seascape grabbed me. I would wake up in anticipation of those gorgeous sunrises on the horizon. I would smell the air and embrace the warmth. How could I not feel the impact and capture it?
Then there was the grit of life which haunted me in the winter of 2017. In early January, while I was in Florida, one of my daughters and her Family were in a plane crash in Tanzania, which destroyed their small plane and against all odds spared their lives. It was a miracle. Thinking about that event took me to a place that I could only imagine. I was not there physically but visually I lived in that moment. I discovered that painting out loud takes courage. I held my own hand as I painted Furiously. The process became a surprisingly violent act of destroying, rearranging and pushing again and again. And oh the vibrant colors I created en route! I tried to mitigate the impact of these different images and, in the end, whole paintings miraculously emerged. Ultimately I found beauty in the grit of this world.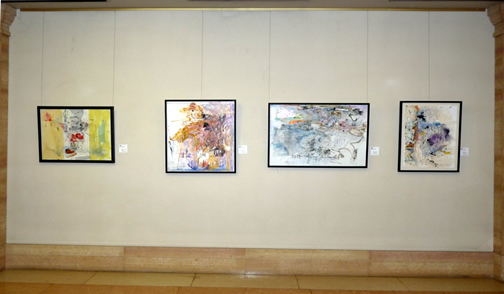 I invite you, the viewer, to experience my artistic point of view and find the joy I have expressed in these paintings.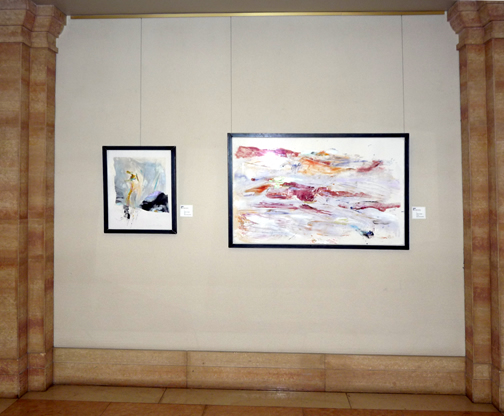 Please contact gallery for purchase inquiries. 412-431-3337 412-613-3171