The Courthouse has artwork on display from murals commissioned during the opening of the building to our current featured artist displays!
Check back periodically to see current art work that is on display.
Currently on Display
---
BRANDON CORNER
Email: brandancorner@gmail.com
I've always been excited by the traffic stopping colors and the wildly expressive marks found in graffiti. This inspired me to transfer those aesthetic ideals into my work. I experimented with still lives to understand how to best mend fine art and graffiti aesthetics together. Now that I'm growing stronger as a young artist, I am starting to use pastel chalks to tell stories and attack topics that are impactful to my life, such as depression and the unusual relationship my mother and I had. Brandan Corner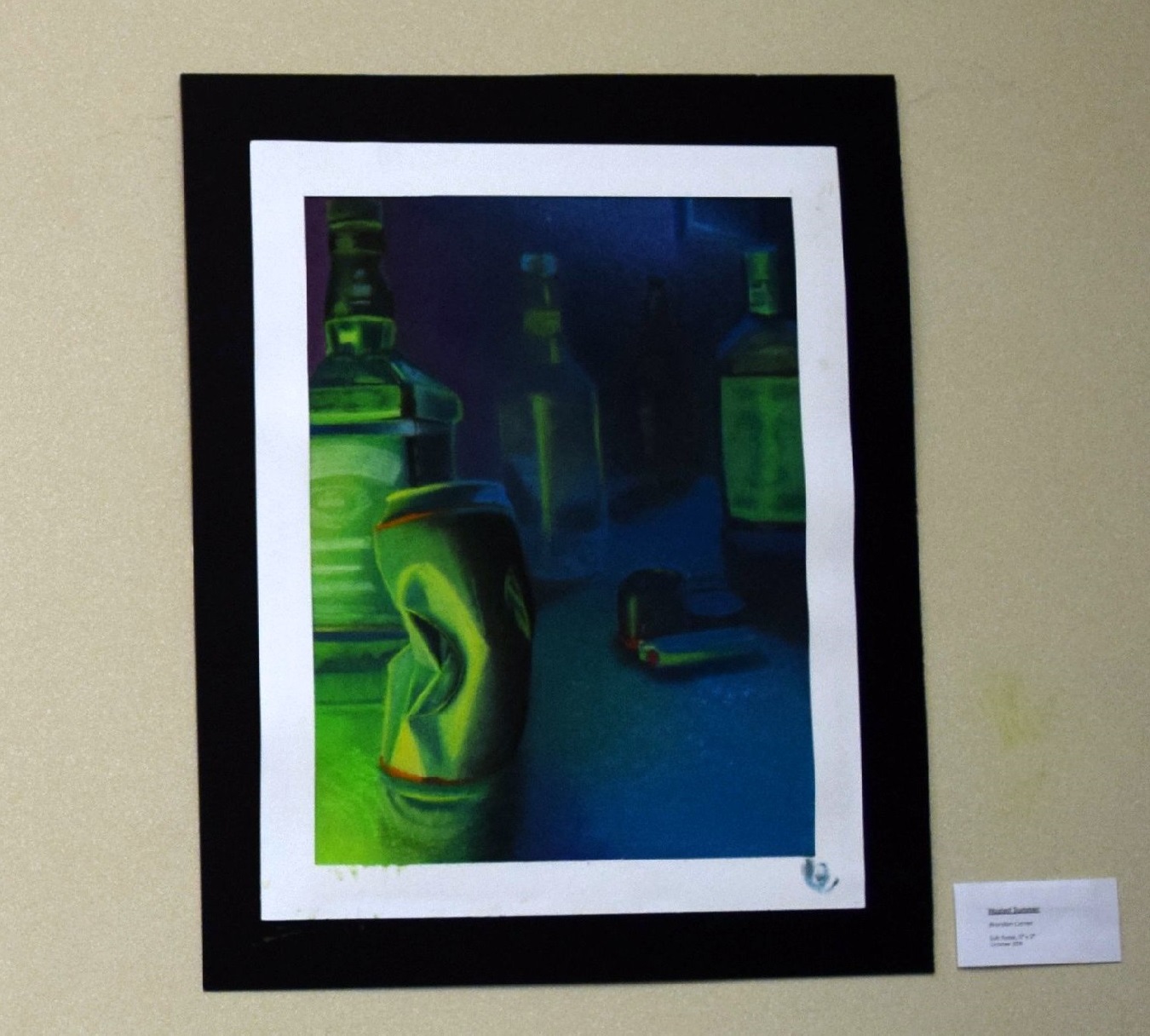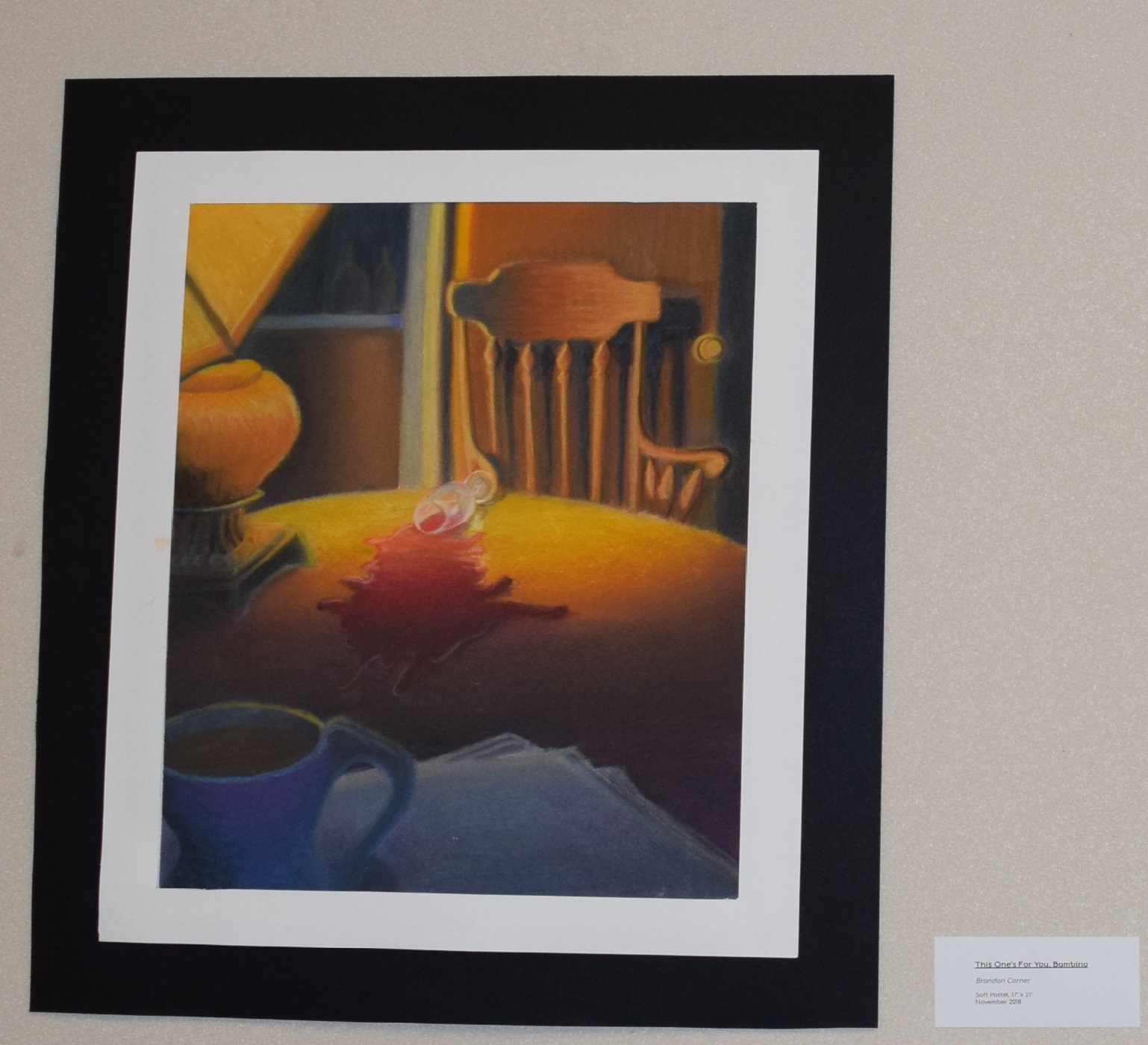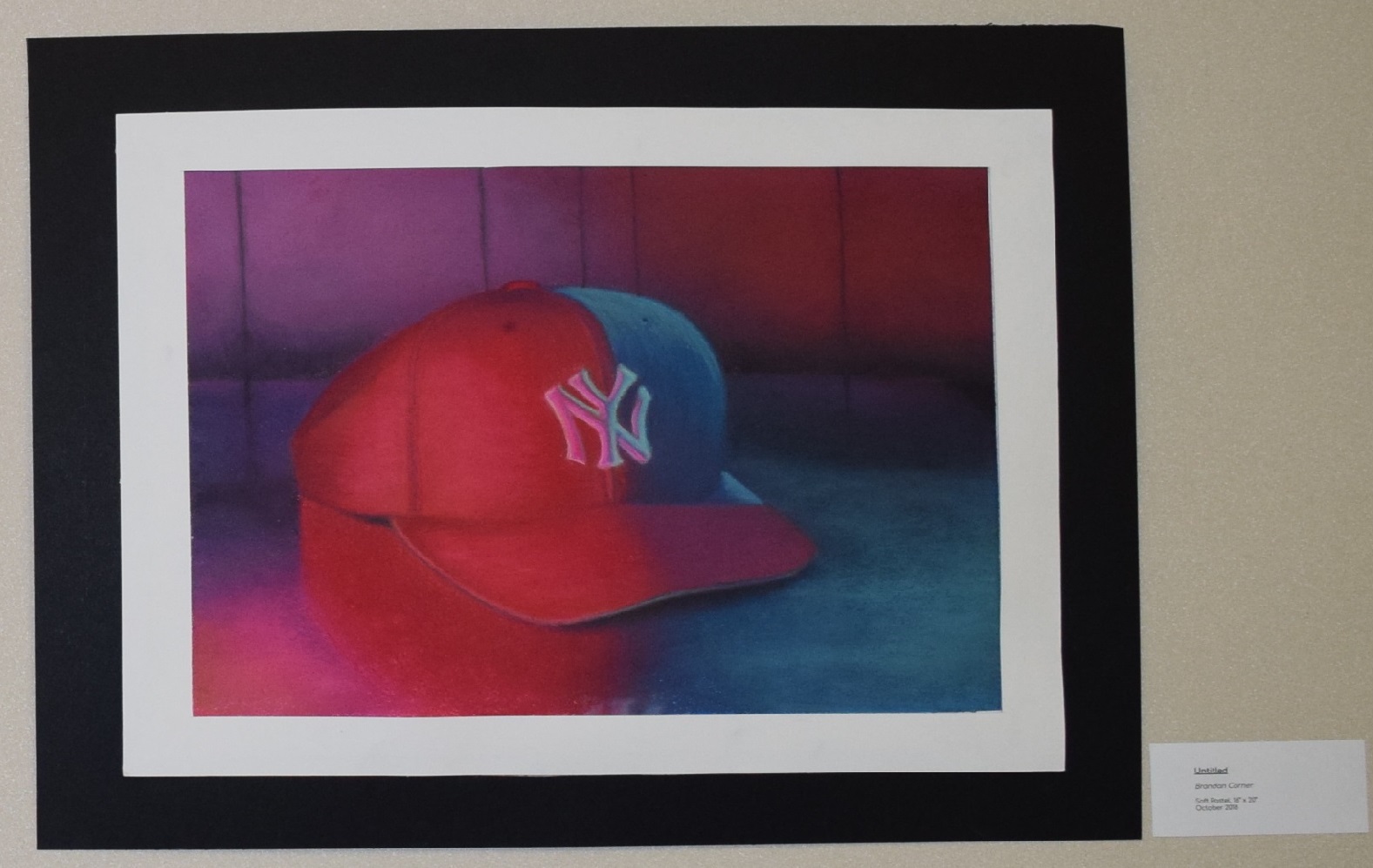 ---
GABE MERRIMAN
I'm Gabe Merriman, a junior art history major at Edinboro University. Last year, when I was offered the opportunity to show my work here, I enthusiastically agreed. This body of work ranges from freshman year to the end of 2018, and features mainly portraiture. For me, the human face is the epitome of subtlety when it comes to art. Humans all have the same traits- a nose, eyes, lips, ears, skin, etc., but there are billions of faces across the world, and each one is slightly different. I love portraiture because you create the illusion of reality, of a real person, and the last few brush strokes can imbue life into a piece.
For inquiries, please reach me at: Email- robinswing15210@gmail.com
Instagram- @yaha.kui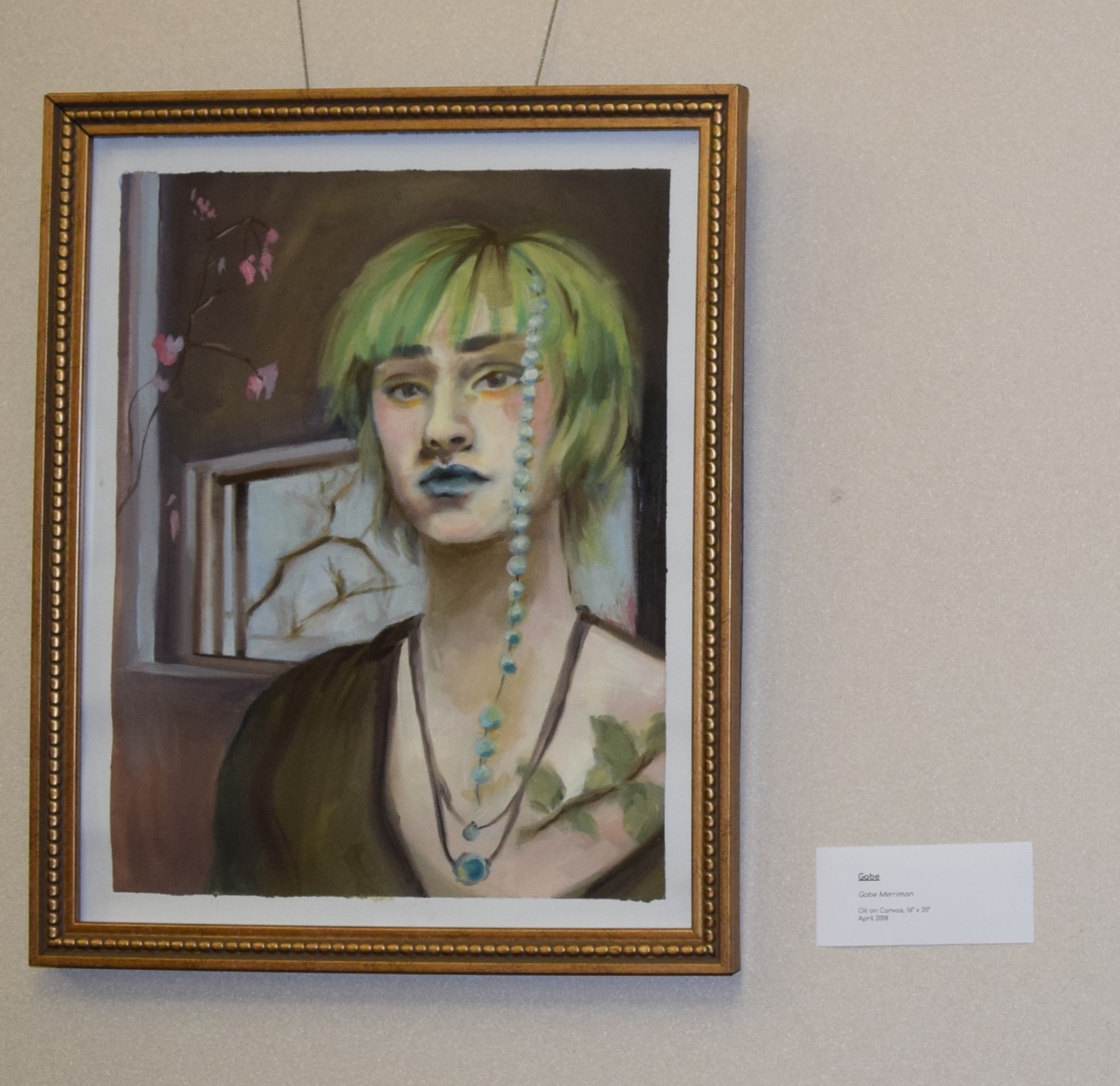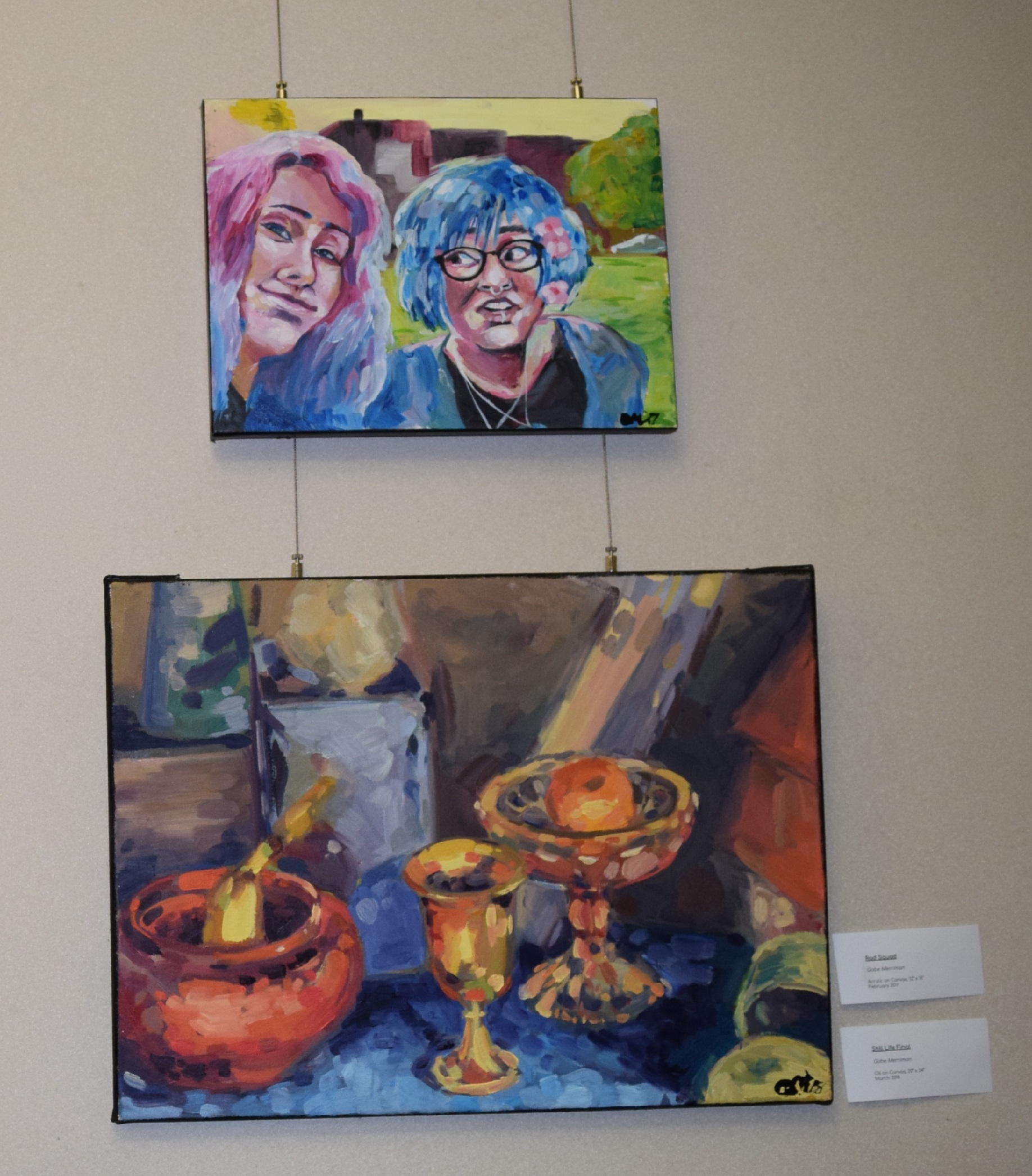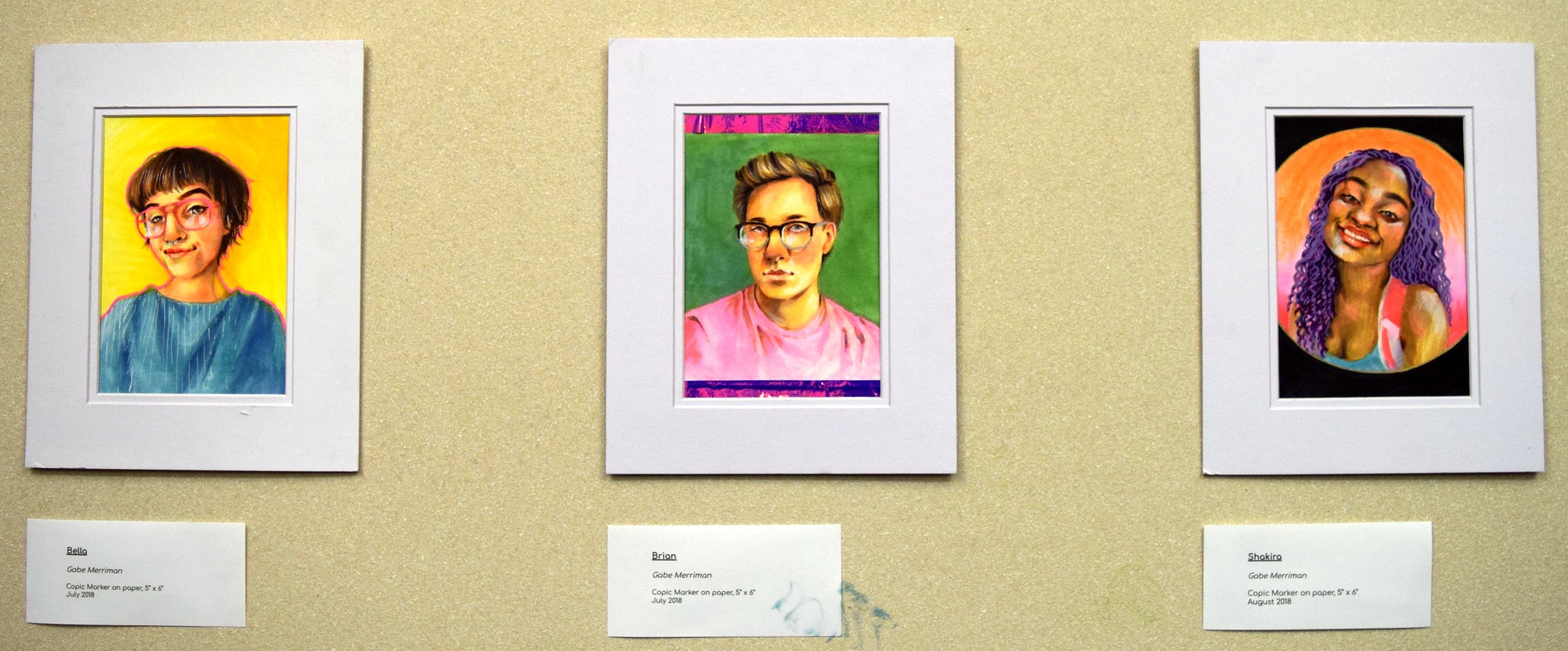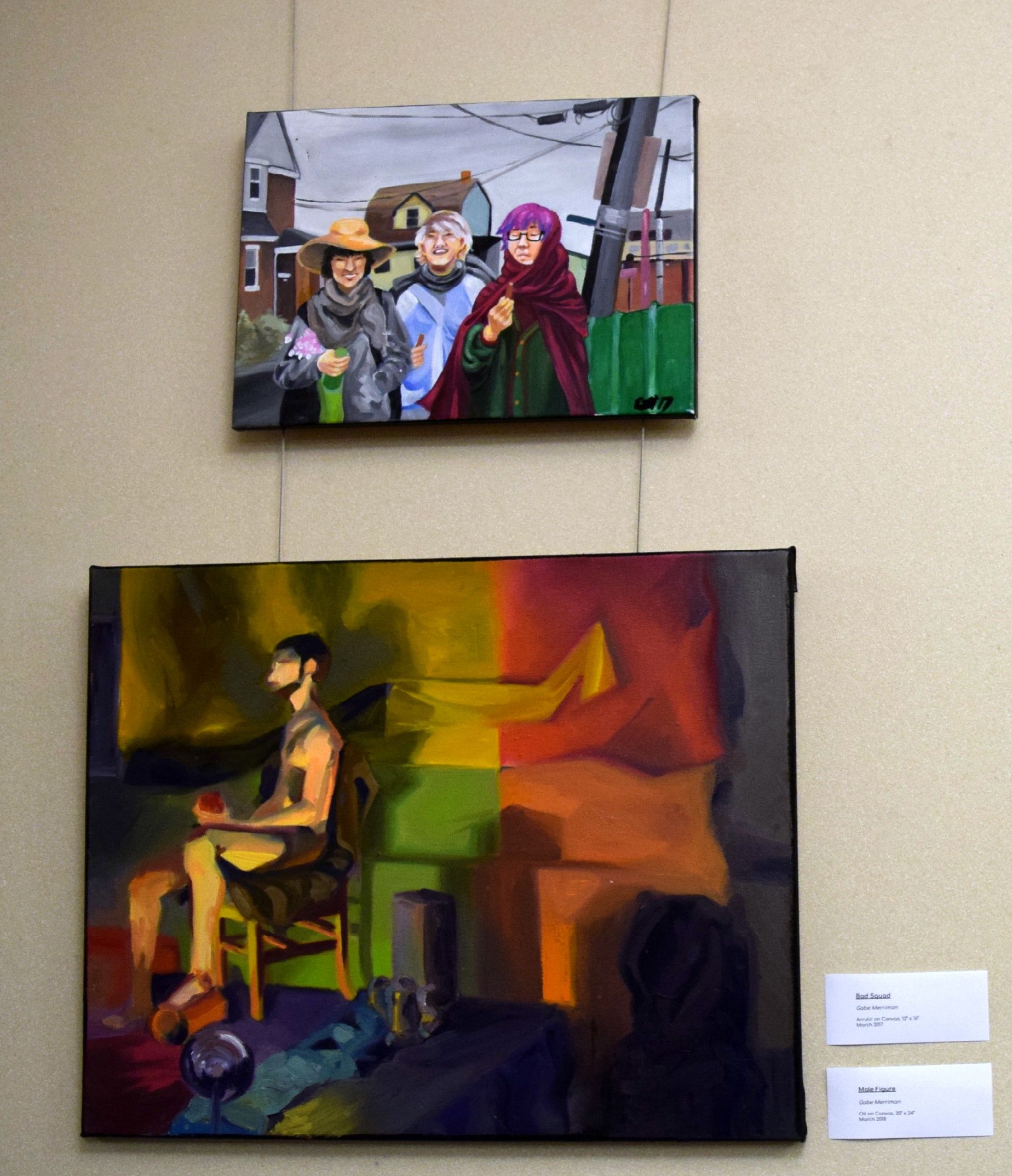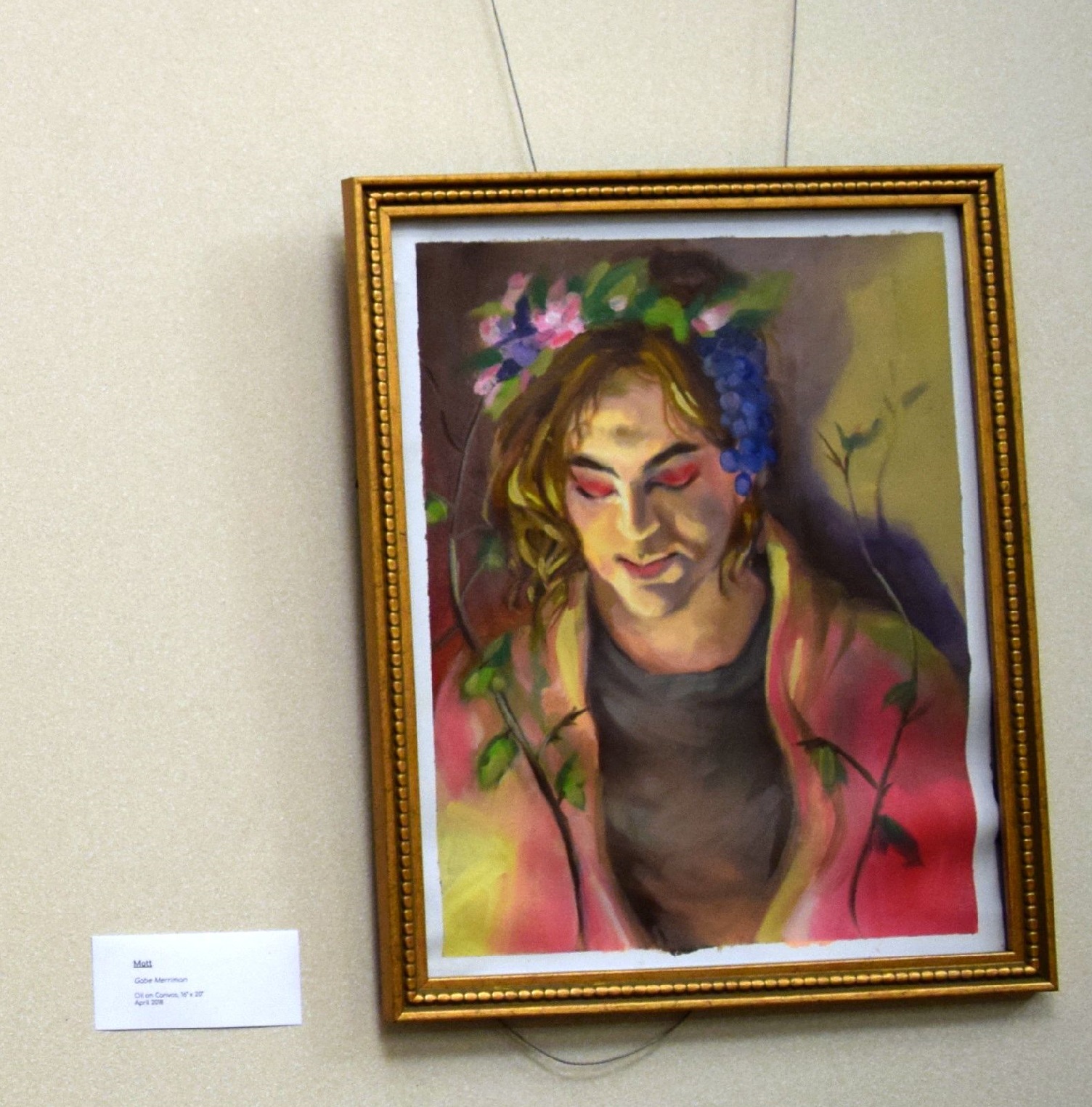 ---
OLIVA ROWE
Junior painting student, Edinboro University
Email: olivia.rowe23@verizon.net
The amazing thing about paint is that it retains a sense of temporality. It's a liquid medium that dries, but you can still see the fluidity. The gesture made to place each stroke is held, as is the observation and the thought that prompted it. The temporality and life I find in painting is significant to me. I want to use painting to capture the things, places, and people that make my life what it is now, before I forget. I want to paint a live version of the world that has me both in it and looking at it. It's less about documentation and more about celebration, because by painting something that is seemingly menial and ordinary (a house that you always stop to admire, the backyard of your first apartment, the quirks of your pet) it has the opportunity to become everything. The little things are special, and you miss them when they aren't there. The memory just isn't complete!