The Courthouse has artwork on display from murals commissioned during the opening of the building to our current featured artist displays!
Check back periodically to see current art work that is on display.
Currently on Display
---
JOHNO PRASCAK
About the Artist:
I was born in Munhall, PA and grew up in Dormont. I am proud to be a Pittsburgher, having lived here my entire life. I paint full time and sell my art from my studio perched on top of the historic South Side Slopes. Beginning at the age of 13, and after 10 years of suffering with ulcerative colitis I had life-saving surgery and now wear a permanent ileostomy. I will never forget my Mom at my bedside and the priest administering last rights. My will to survive and to do something meaningful with my life was the motivation to get well. While recuperating from surgery I studied art, many old masters work inspired me. I began painting as a form of therapy. My first art exhibition was at the National Aviary's Wings & Wildlife Show in 1988. The demand for my work grew and continues to this day. I create each painting by mixing enamels and Mon sand, giving my artwork an unusual texture. Sand from client's collections is often incorporated into their commissioned pieces. The fascinating people I meet, current events and life experiences inspire me. One of my most inspiring commissions sent me to Megjugorje, Yugoslavia in 1990. The challenge was to transfer onto canvas my feelings of the little village where there have been reported sightings of the Blessed Mother. I painted the pilgrims from around the world convening in prayer at the cross. I am blessed to have my art in homes and businesses in the United States and around the world, including Australia, Singapore, Japan, Canada, Italy and Sweden…
Public places in the U.S. where Commissioned Originals are on permanent display.
"The Point" one of 4 on the set of Pittsburgh Today LIVE KDKA TV 2. for 5 years 2010-2015.
5 of my prints are part of the Pittsburgh Collection at the NFL Pro Football Hall of Fame in Canton, Ohio. (Heinz Field, Steeler Sunday, Terry Bradshaw, Three Rivers Stadium & The Chief).
Pittsburgh Skyline, Black 'n Gold Pittsburgh & USA Flag & Ole Saint Nick on boxes by Sarris Candies in Canonsburg, PA
The National Aviary in Pittsburgh, PA. - Heinz Field original hangs at Heinz Field. - Fallingwater Museum Store.
The Senator John Heinz History Center Museum Shop. - Visit Pittsburgh, Downtown Pittsburgh
Sports Museum at Penn State. - Hollyhocks print was on the set of NBC's Will & Grace finale May 2006.
My painting of President George H.W.Bush Sr. hangs at The George Bush Presidential Library & Museum at Texas A&M.
Original commissioned by 1963 football team at US Naval Academy. - Carnegie Library of Homestead hangs at that library. - Pittsburgh art in private office and break room at Pittsburgh Mayor Bill Peduto's office. - August Henry's Saloon.  Roberto Clemente Museum in Lawrenceville, PA. - Dormont Pool, Friends of Dormont Pool.  25 Eat n' Park Restaurants display the Heinz Field print. - Colors of Carson Street for The South Side Local Development Co. - 50,000 South Side Neighborhood Guides. – Pittsburgh's Rock 'n Roll Hall of Fame, Hard Rock Cafe Station Square eternity piece by Wendell August Forge. - TWO Pittsburgh Skyline Green Gears Pedicabs.  "For many years, I have been involved with many local and national charities raising much needed funds. It is important for me to "give back". My art enables me to help others in a unique way. I simply didn't plan any of this, all I had was the will to live, to do well and help others. I am so very grateful for this fantastic ride!"  Johno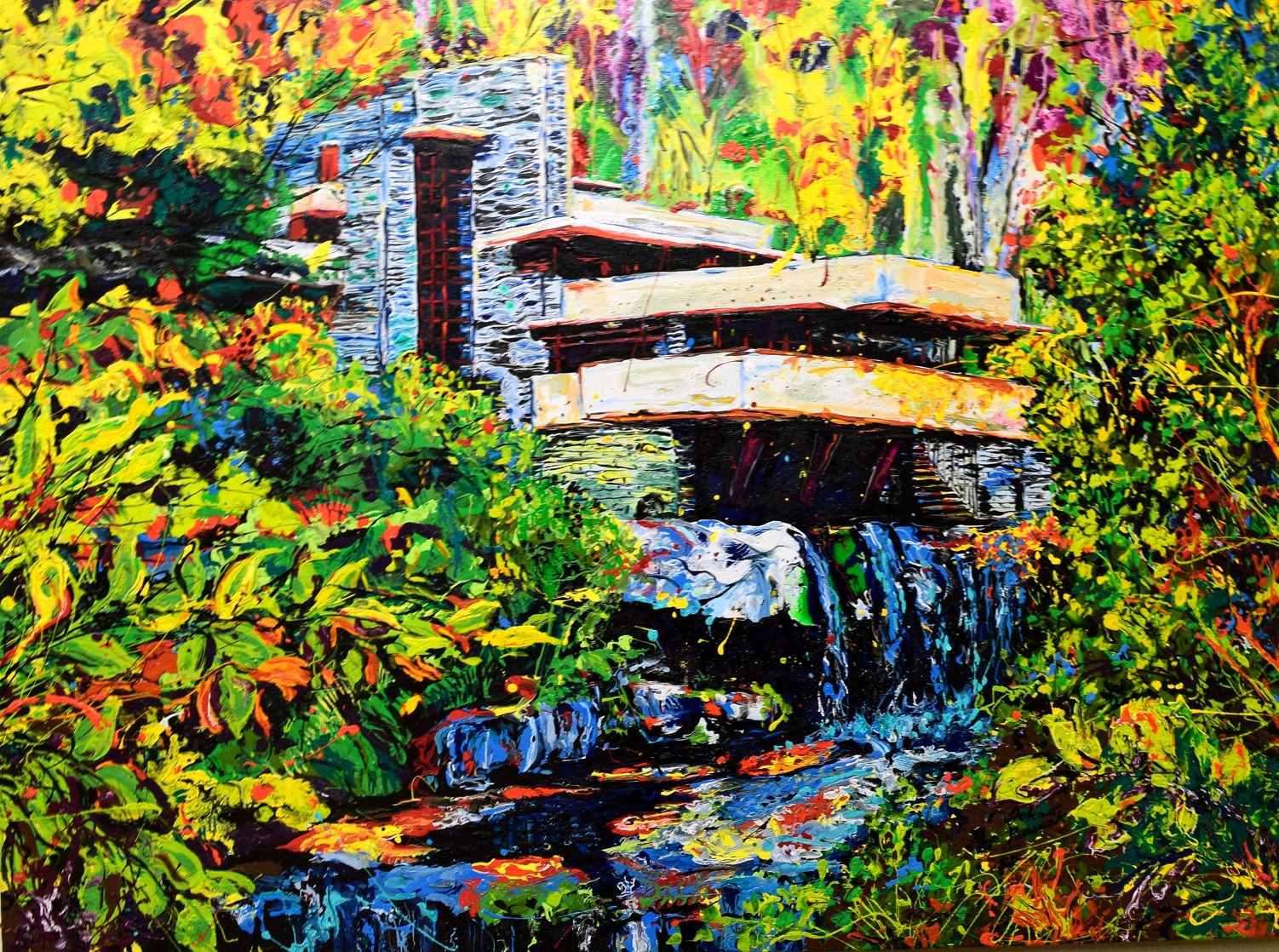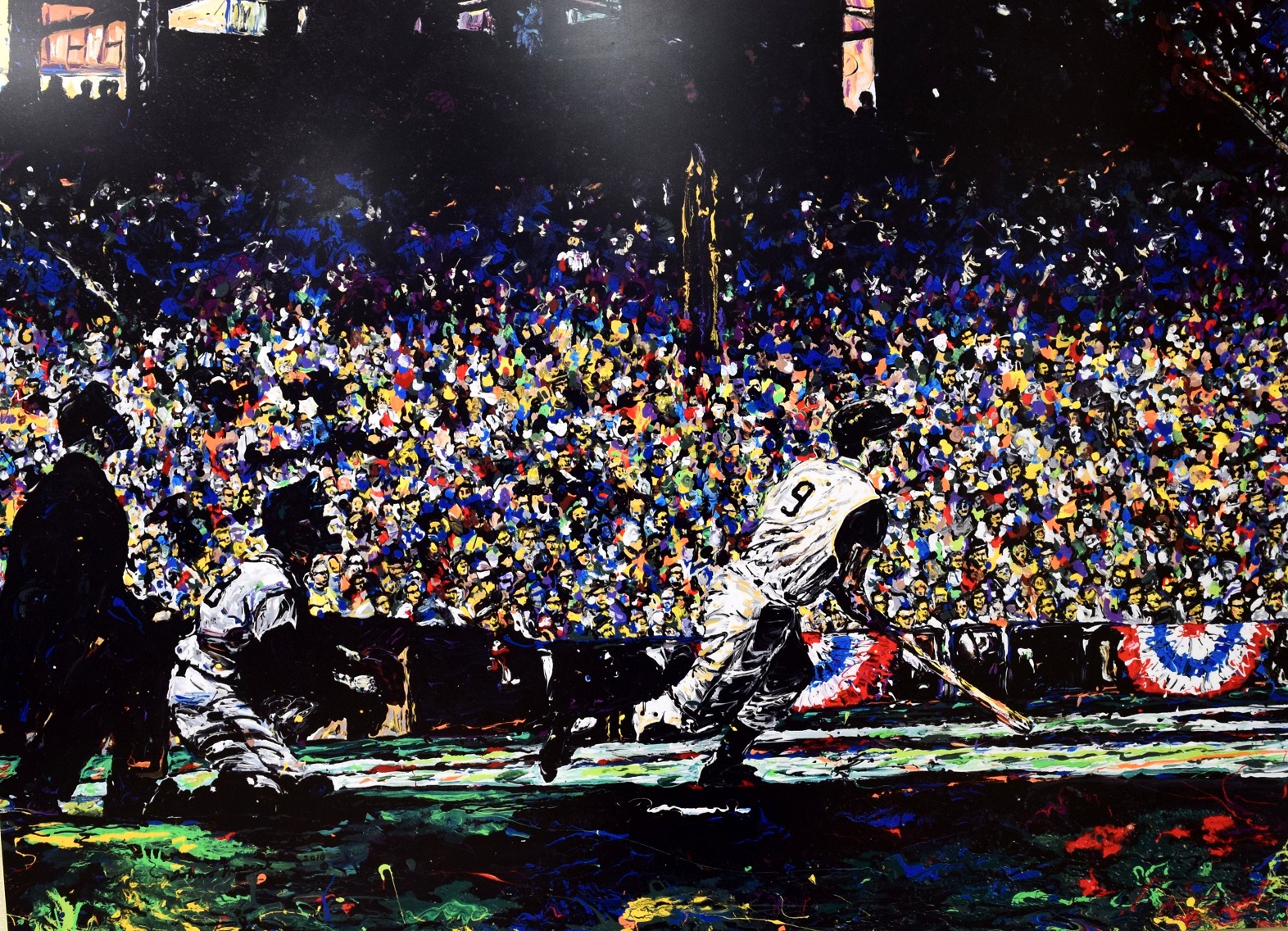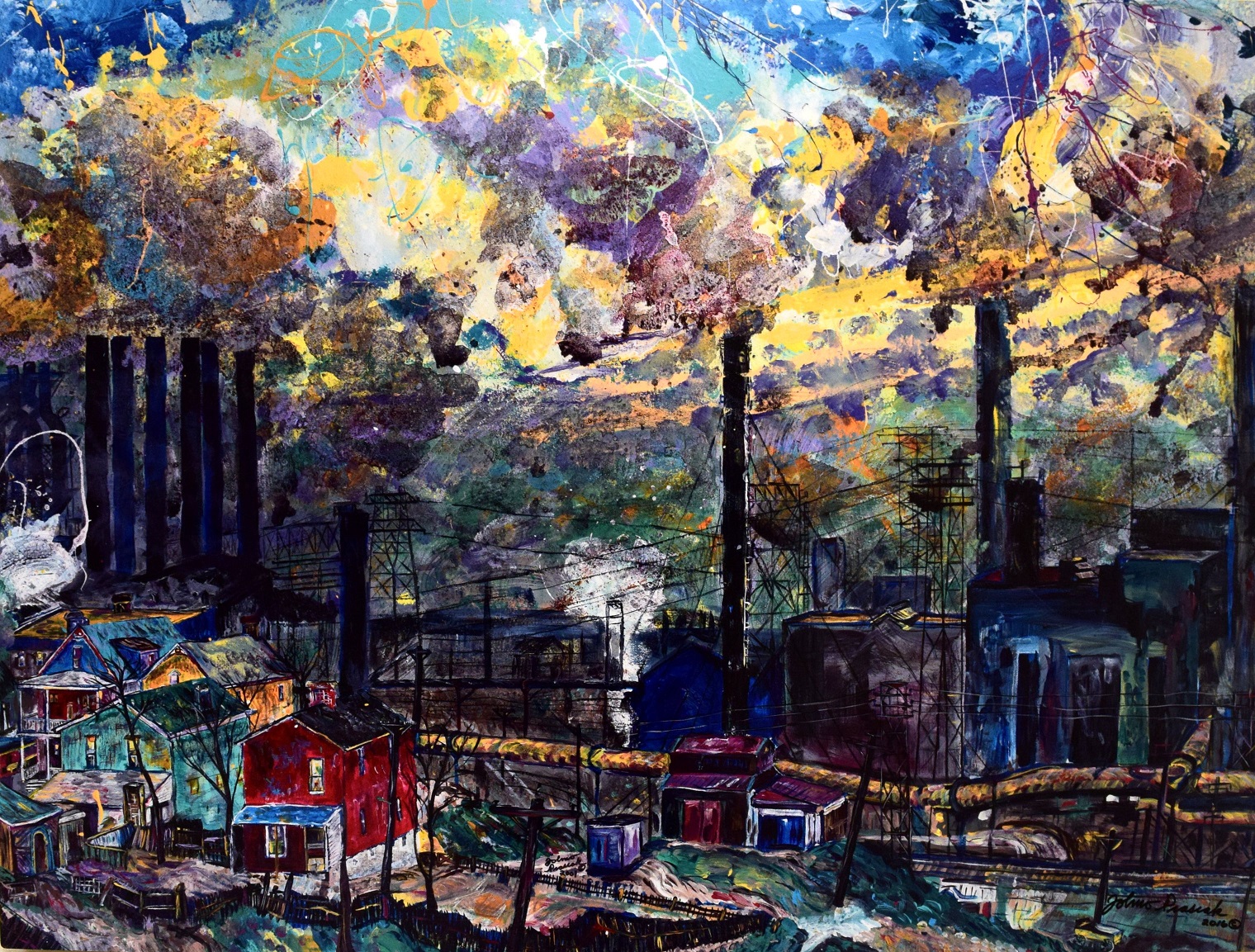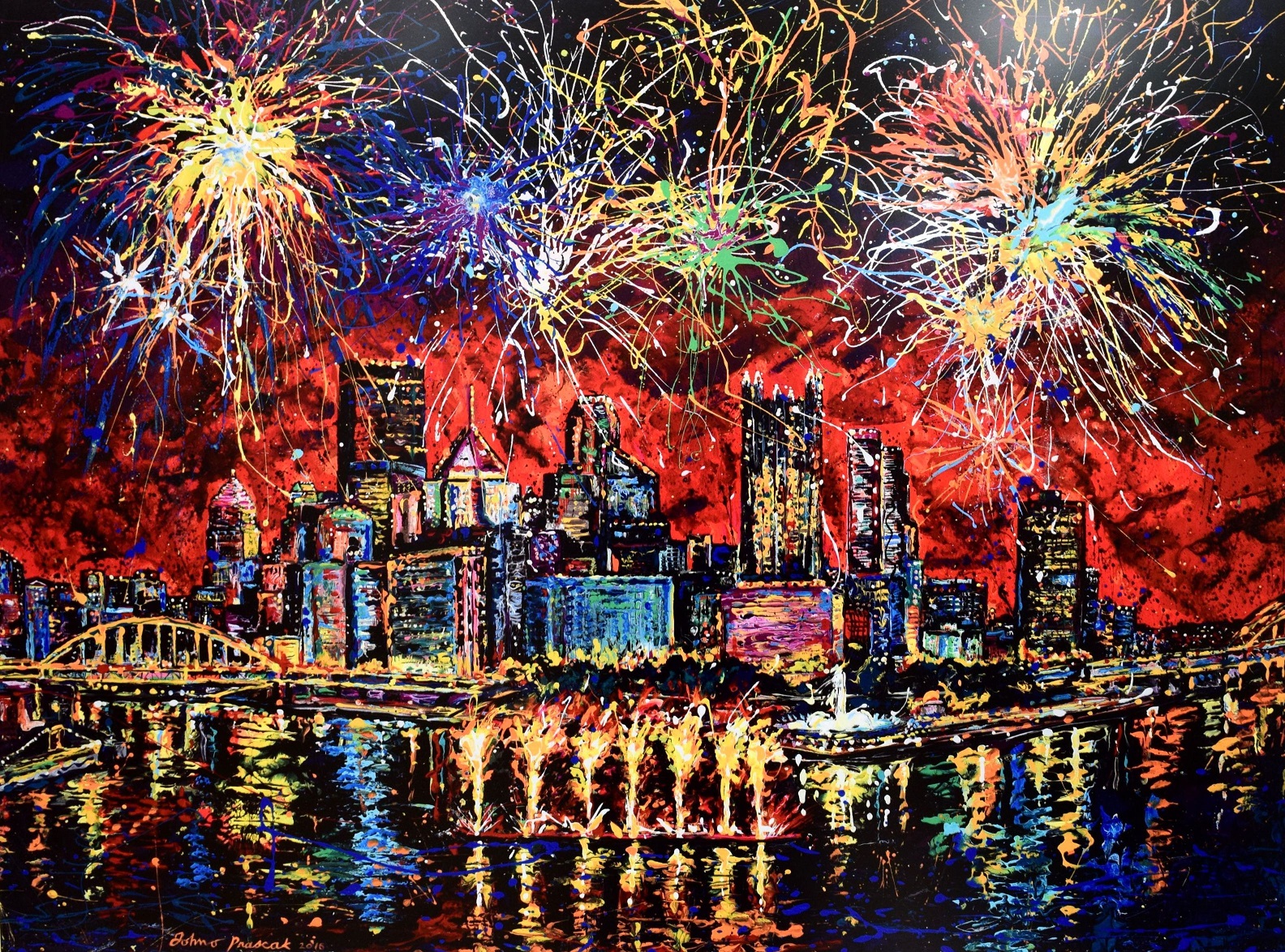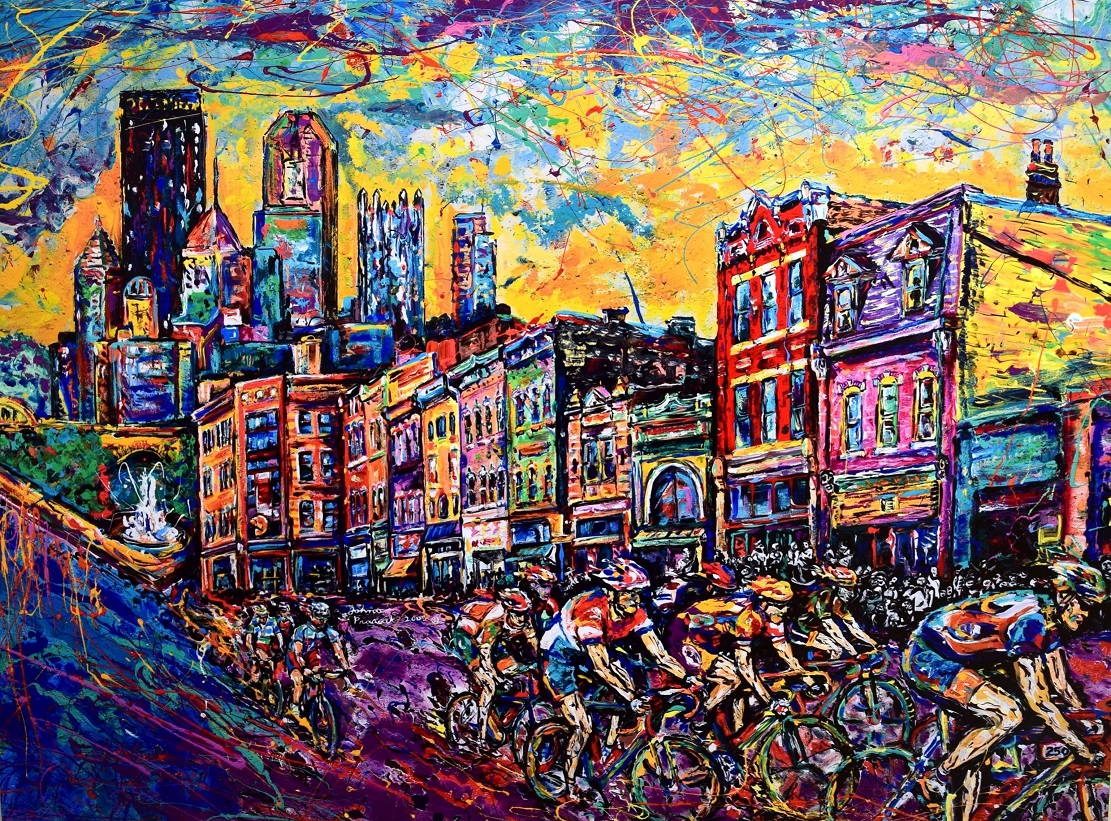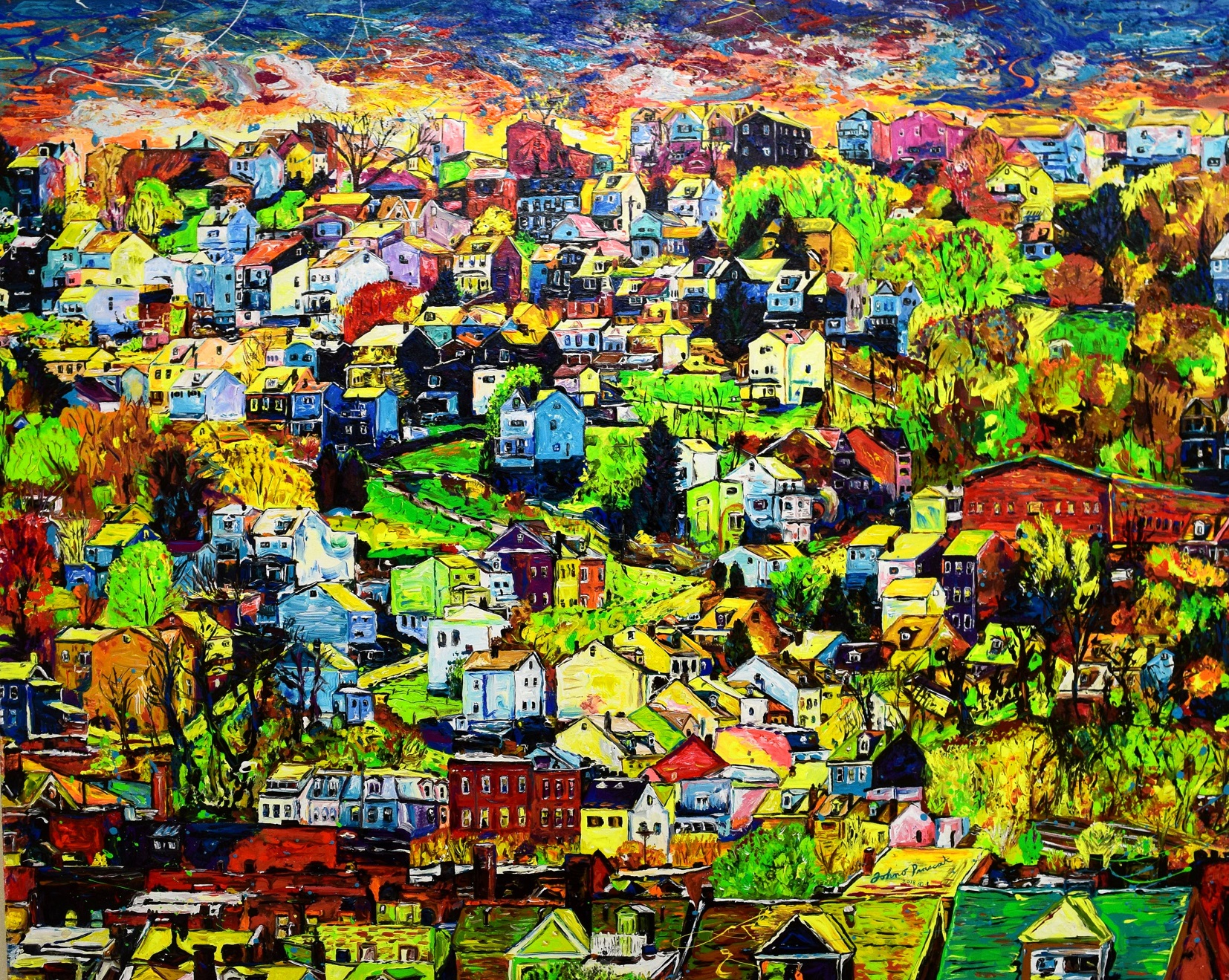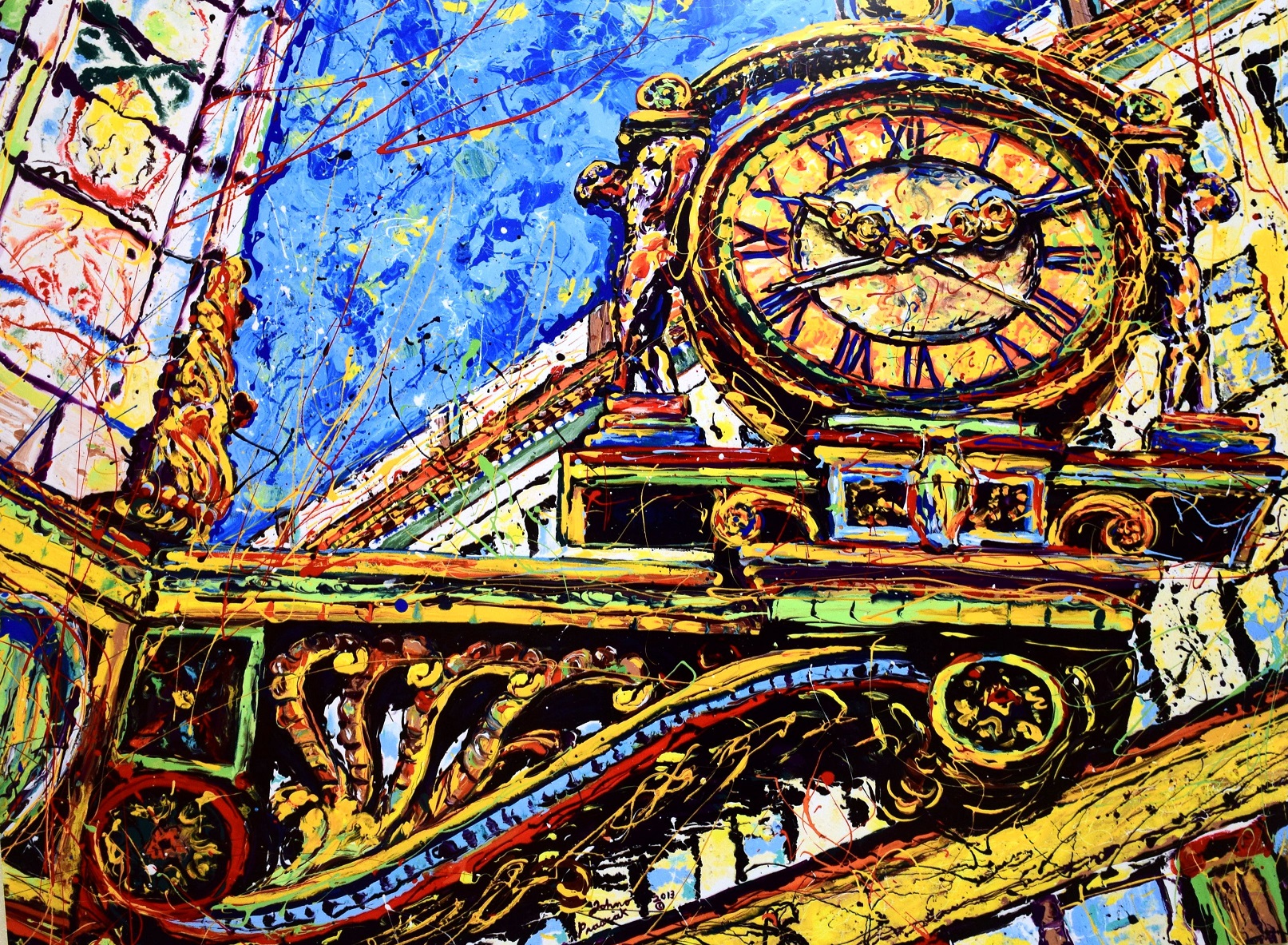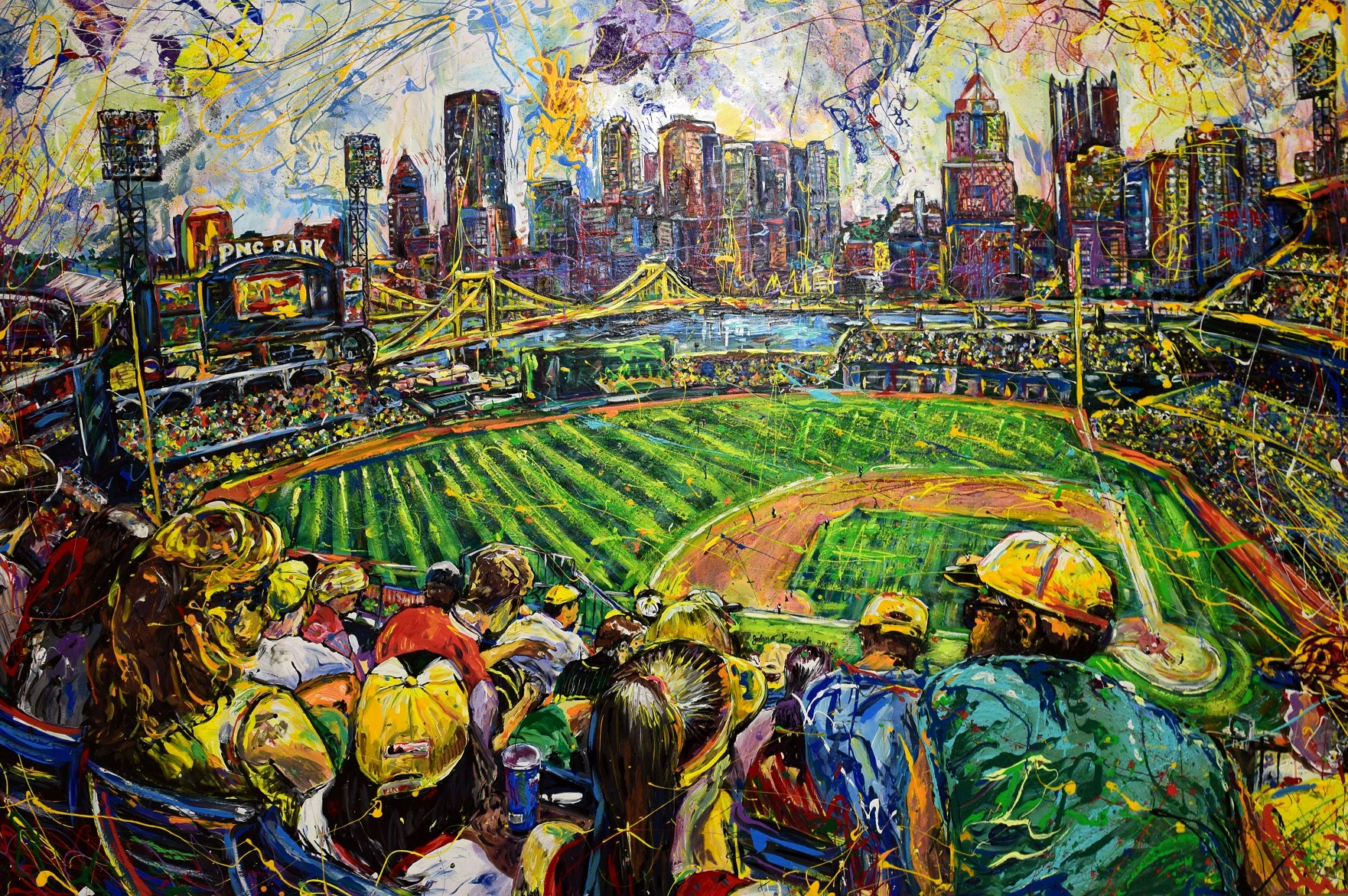 Ask me about Fundraising with my art! Reproductions are available in my online store and at the studio. Limited Editions and New Metal prints ready to hang, no framing needed.
OPEN Thursdays Noon-6PM otherwise by Chance or appointment. JohnosArt.com Email: Johno@JohnosArt.com 412-481-4208 Johno's Art Studio 1705 Arlington Ave Pittsburgh, PA 15210 Facebook: johnosart Instagram: johnosart Twitter: JohnosArtStudio